Lay Member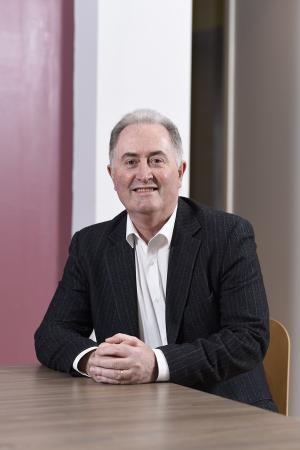 Career/Experience
Mr Colm Donaghy worked in the Health Service for 25 years and was a Chief Executive for 15 years from 2002 to 2017. In that time he led the development of the Northern Ireland Suicide Prevention Strategy - Protect Life. He was Director General of Co-operating and Working Together, 2003 to 2010, a collaborative coalition of public sector health service organisations north and south of the border.
Mr Donaghy has held various Chief Executive posts in health service organisations including Southern Health and Social Services Board, Southern Health and Social Care Trust, Northern Health and Social Care Trust, Belfast Health and Social Care Trust and Sussex Partnership Foundation HSS Trust. As Chief Executive Colm led a number of major change projects in hospital and community care.
He retired in 2017 and is currently a Non-Executive Director on the Board of the Simon Community Northern Ireland and carries out work for Northern Ireland Co-operation Overseas as a Technical Expert in the area of healthcare development.
Period of Appointment and Remuneration:
Mr Donaghy was appointed on 1 May 2020 for a four year term. A daily rate of £338 and a half-day fee of £169 (4 hours or less) are payable. An hourly rate of £42.25 is payable for Commission activities other than attendance at scheduled meetings and attendance at training, conferences, outreach and diversity events.
Other Public Appointments Held and Remunerations Received:
None.
Political Activity:
None.