Lay Member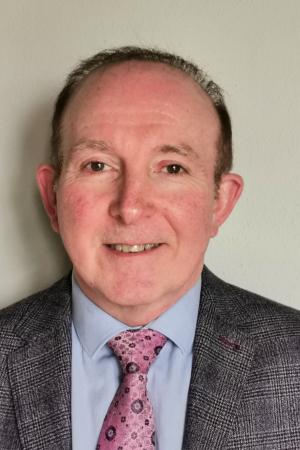 Career/Experience
Mr. McTeggart has worked across the public sector at senior management levels, including 28 years in the NI Civil Service and with the business sector. He has extensive experience of organisational set-up, development and change management. He spent 12 years in the NI Industrial Development Board, on international investment, indigenous industry and trade development and on economic strategy in Department for the Economy. He was tasked with establishing the Headquarters of the largest North/South Body, Waterways Ireland, including procurement of buildings and recruitment of key staff and was subsequently Director of Corporate Services, in charge of strategy, business planning, finance, property/legal and development. In later years, he was responsible for Investment Strategy NI across the culture, arts and leisure sectors and as Secretary to the Ulster Scots Academy, he led its development, a 10 year strategy and corporate planning.
Currently Mr McTeggart runs a holiday property management business with sites in France and is a member of the NI Catholic Council on Social Affairs (NICCOSA), for which no fees are payable. He is also a member of the Institute of Directors, the Chartered Management Institute and the Chartered Institute of Marketing.
Period of Appointment and Remuneration:
Mr McTeggart was appointed on 1 May 2020 for a four year term. A daily rate of £338 and a half-day fee of £169 (4 hours or less) are payable. An hourly rate of £42.25 is payable for Commission activities other than attendance at scheduled meetings and attendance at training, conferences, outreach and diversity events.
Other Public Appointments Held and Remunerations Received:
None.
Political Activity:
None.