Legal Member (Law Society of Northern Ireland)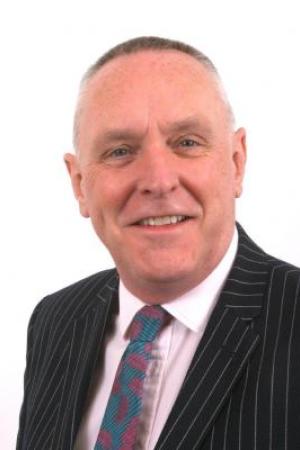 Career/Experience
Mr Robinson is a solicitor of 40 years' experience.
Admitted to practice in Northern Ireland, England & Wales and Ireland he is a senior partner in a Belfast law firm.
A Council Member and former President of the Law Society he is the current Head of the United Kingdom Delegation to the Bars and Law Societies of Europe.
He previously served as a member of the Northern Ireland QC Appointments Panel.
He is a Board Member and trustee of Ulster Youth Orchestra and Registrar of Belfast Cathedral.
Period of Appointment:
Mr Robinson was appointed as a Commissioner in the Northern Ireland Judicial Appointments Commission for a four year term from 12 November 2018 to 11 November 2022.
He was reappointed for a four year term from 14 March 2023 to 13 March 2027.
Political Activity:
None
Other Public Appointments Held and Renumerations received:
None. 
Remuneration for Legal Profession Members will be made in accordance with the Commissions fees schedule attracting a daily rate of £338 and a half-day fee of £169 (4 hours or less) are payable. An hourly rate of £42.25 is payable for Commission activities other than attendance at scheduled meetings and attendance at training, conferences, outreach and diversity events.